It's Only A Matter Of Time
Is Your Community Prepared?
Overview of Current Events
On September 21st, 2016 Governor Rick Snyder signed a three-bill package to clarify the state's voter-approved medical marijuana law that was adopted in 2008. "This new law will help Michiganders of all ages and with varying medical conditions access safe products to relieve their suffering," Snyder said. "We can finally implement a solid framework that gives patients a safe source from which to purchase and utilize medical marijuana."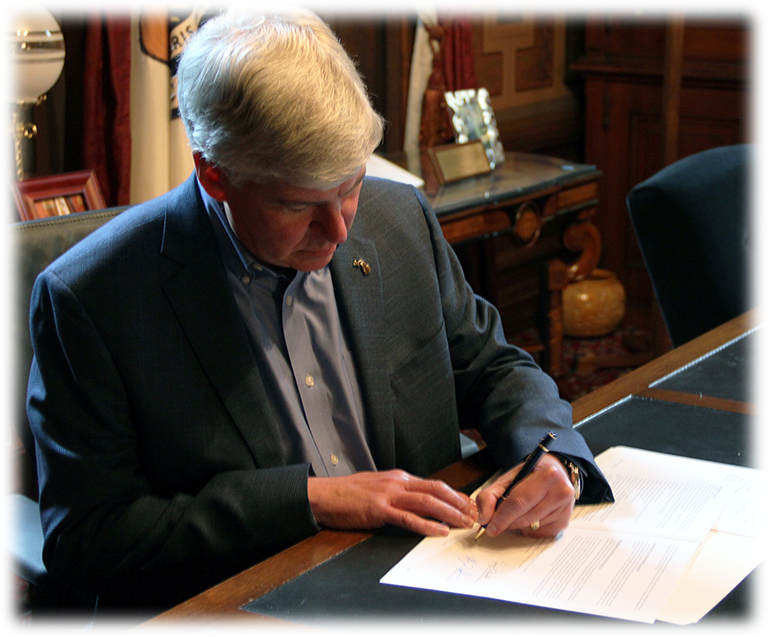 House Bills 4209, 4827 and 4210, will give local governments the authority to regulate the location and number of medical marijuana provisioning centers, allow marijuana-infused products, such as lotions and tinctures for patients who would rather not smoke or consume marijuana, and create a "seed-to-sale" tracking system to ensure that any marijuana being dispensed to patients has been tested for safety. The bills have been worked on diligently in the Legislature, both in the current term and last term, with a variety of stakeholders and patient advocacy groups. They are supported by the National Patient's Rights Association, the Michigan Epilepsy Foundation and many local and state politicians.
About Michigan Marijuana Licensing Experts
Michigan Marijuana Licensing Experts (MMLE) is Michigan's first consultation firm helping local government embrace, exclude, or better understand Michigan Marijuana laws and bills. MMLE founders helped write the original bills. As members of the Michigan Association of Compassion Centers(MACC), we have the best network and resources in the State of Michigan. MMLE can help your township, village or municipality prepare for and properly handle the changes coming to Michigan communities in regards to marijuana legalization.
We provide townships, villages and municipalities with:
Consultation and Education of Michigan Laws
Best Zoning Practices and Experts
License and Tax Profit Guidelines
Expert Advice With Partner Attorney
Security, Regulation and Business Plans
Written Ordinances and Proposals
We Can Help You Achieve Your Goals
With the passing of these bills, Michigan townships, villages, and municipalities now have the opportunity to embrace these new businesses or choose not to have them at all. These laws and bills can at times leave many local governments wondering what to do next and what it all means. MMLE cuts through the confusion to provide answers and solutions. Our attorney, zoning experts, and consultants helped create the new bills at their beginning in 2010. We can give you the answers you're looking for. Whether you're looking for an opportunity to share in the licensing fees and revenue, create jobs, help sick patients get safe medicine, or exclude these businesses completely, we can help.
Call (989) 321-6004 or Send Us An Email Below